The Outsider by Richard Wright. Harper & Brothers Publishers, 1953.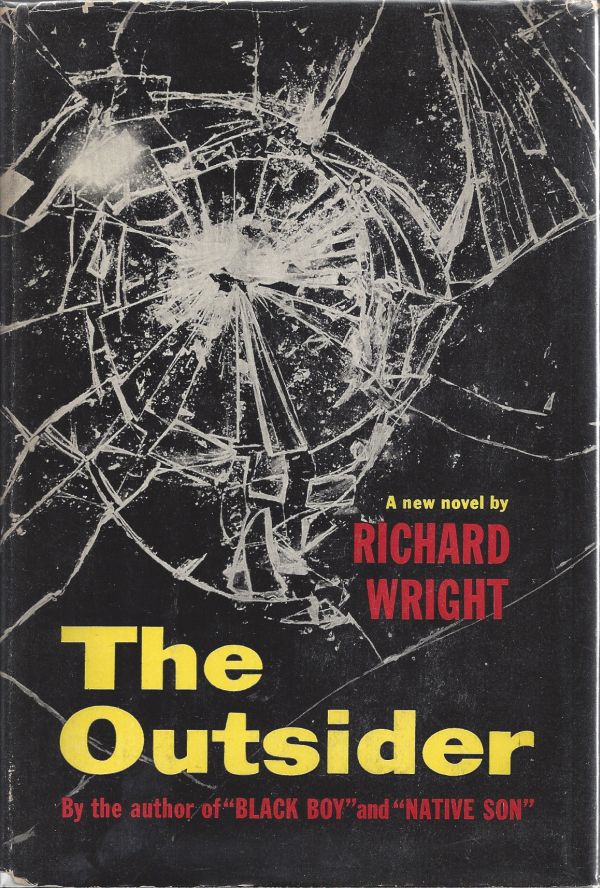 Richard Wright was born in the town of Roxie near Natchez in 1908. Both of Wright's grandfathers fought for the Union in the Civil War and made independent strides after the war. However, with opportunity and resources so scarce, the sharecropper family struggled to get ahead. Wright spent a good deal of his childhood in Jackson with his grandparents Richard and Maggie Wilson. Denied the right to vote, their lives restricted by segregation, the family faced an uphill battle. Wright's teachers, however, took notice of his intellectual ability at Jim Hill School, and later he would graduate valedictorian at Smith Robertson and have one his first attempts at fiction, "The Voodoo of Hell's Half-Acre," published in the Southern Register.

Throughout Wright's life one question followed him no matter where he lived, no matter what freedoms he did or did not enjoy: "How can I live freely?" After moving to Paris, France in 1946, Wright continued his philosophical exploration of freedom and individuality, publishing The Outsider, significant for its departure from social realism seen in the hugely popular Black Boy. In contrast, The Outsider received negative reviews citing an emotional and psychological disconnect from his African American roots, but the novel remains a significant testament to Wright's impact on American letters and his courage to examine social injustice.

His legacy remains in Jackson through the Richard Wright Center for the Written Word at Jackson State University, very close to where he lived with his grandparents, and his inclusion in the Smith Robertson Museum and Cultural Center. Collecting signed first editions of Wright's books in English is challenging since he lived much of his adult life in France, while first editions are less difficult to find with original dust jackets in good condition.

Written by Lisa Newman